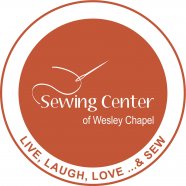 Sweet As Candy Vinyl
Smooth, supple, and easy to stitch, Sweet as Candy Clear Vinyl is ideal for a wide variety of machine embroidery and sewing projects! Create a see-through, "glassy" effect for Mason jars, windows, Take a Peek!
Pouches, and more!Colored Cinyl is a smooth applique technique for Mason jars, windows, and other dimensional designs with "glassy" elements.
With our assortment of confectionary hues to choose from, it's like being a kid in a candy shop!