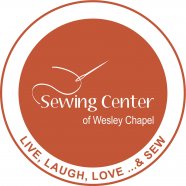 Sun Salutations is the perfect gift for the beach lover or yogi in your life. Make it as a reminder of vacations or trips to the beach.
This easy, beginner-friendly pattern is a bright, modern twist on the traditional half square triangle quilt. Sun Salutations is a fully tested pattern contains detailed instructions and diagrams, making it a breeze to piece. Use my color selection or customize the pattern to your taste. Don't want to worry about fabric selections? A fabric conversion chart is included in the pattern for: Kona® Cotton Solids by Robert Kaufman, Designer Solids by FreeSpirit, Cotton Couture Solids by Michael Miller and Painter's Palette Solids by Paintbrush Studio.

pattern details
Finished quilt measures approximately 63″ x 64½″ (a generous lap quilt)
Add a border to make an oversized pillow or make multiple blocks and construct a larger quilt.
Included in this pattern:
– Full color photo and diagrams
– Detailed fabric requirements
– Detailed, tested instructions and diagrams
– Fabric conversion chart for: Kona® Cotton Solids by Robert Kaufman, Designer Solids by FreeSpirit, Cotton Couture Solids by Michael Miller and Painter's Palette Solids by Paintbrush Studio
Inspiration for Sun Salutations came from my first trip to Hawaii. I visited Hilo, located on the east coast of the Big Island. My room faced east and had a balcony that overlooked the ocean. It was impossible to sleep through the spectacular sunrises.
_______________________