SERALENE COLOR 0326 2000 MT.
Quantity:
Notes:
UPC:
230166
Manufacturer #:
762303556997
Sku:
230166

Add to Cart

or call: (813) 591-1838
SERALENE 60 WT. 2000 m. 4 Ct Baquette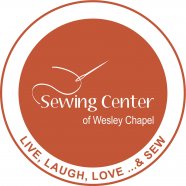 Formerly known as Metrolene, Seralene is a 100% Polyester Overlock thread that is perfect for creating fine, almost invisible seams on lightweight fabrics. Thanks to its fine qualities, Seralene is suitable for high-quality basting as well as for invisible stitching and decorative work. It also makes an ideal under thread or looper thread. Shrinkproof & easy to clean. Recommended needle size: 70-80. 2000m/2187yds per spool. 4 spools per box. Purchase by the box.