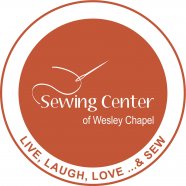 Viking Designer SE Limited Edition Embroidery and Sewing Machine
Previously Owned
Recently serviced, Sew time 144hrs, embroidery time 282hrs.
Majority of the accessories included. Manual provided electronically in a USB stick.
INCLUDED ACCESSORIES
10 Bobbins, 5 Needles 80/12.

2 embroidery hoops .
o Quilter's Hoop 6 x 6 inches (150 x 150 mm).
o Large hoop 12 x 8 inches (260 x 200 mm).
Embroidery unit Carrying case and hard cover.

Machine Hard Cover.

Included Feet:
o Buttonhole foot and Electronic Sensor BH Foot.
o Edging foot J.
o Embroidery/Darning foot R.
o Side motion presser foot S.
o Narrow Braid cord foot
o Pintuck foot
o Edge Joining stitching foot
o Edge stitching foot
Foot control, electrical cable

User's Guide (electronic version in a USB )

Stylus

Thread net

Small spool cap, felt pad

Multipurpose / clearance plate tool

2 Quilting guides