Designer Diamond Deluxe TI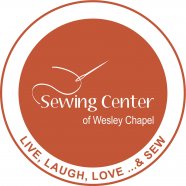 BRILLIANT CAPABILITY
Enjoy the generous sewing and embroidery surface when creating large projects.
Choose from hundreds of stitches and exclusive designs provided in our DESIGNER™ Selection.
BRILLIANT CONVENIENCE
The unique EXCLUSIVE SENSOR SYSTEM™ technology senses your fabric thickness for perfect, even feeding.
The exclusive SEWING ADVISOR® and EMBROIDERY ADVISOR™ features deliver built-in guidance when you need it most.
Your DESIGNER DIAMOND Royale™ machine reduces your embroidery time by 20 % or more* – the perfect time-saver for every embroidery.
A Smart Save feature saves your embroidery projects, even if you unexpectedly lose power.