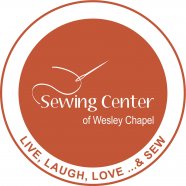 Smart Trending design, but classic enough to last through the years. Solid construction, storage pockets for foot control and accessories.
Set of four spinner wheels will help you move any direction with ease, telescoping trolley handle for easy maneuvering.
Will accommodate Designer Diamond, Designer Ruby, Designer Topaz, Sapphire and Opal sewing machine models.