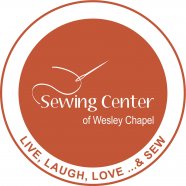 RNK Embroidery Batting 60" x 1 yard

A stable blend of cotton and poly for all your quilting needs!
This exclusive cotton/poly embroidery batting is needle punched to the highest standard to prevent stretch, puckering and shrinkage making it ideal for "in the hoop" quilting projects. Whether your embroidery is light or dense this batting requires no additional stabilizer – the stabilizer is already built-in for you! Use for purses, handbags, quilt-in-the-hoop, baby items, jackets, vests, home-dec and more!