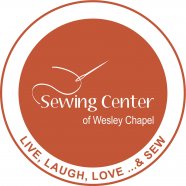 Zippy Hardware Kit Nickel

Professional-looking nickel hardware kit for the Zippy Crossbody Bags! All of the hardware you need to complete one Zippy Crossbody bag.

All of the necessary pieces of hardware to make one Zippy bag are included in one kit.
Included in Hardware Kit: (1) 1/2" Strap Adjuster, (2) 1/2" D-Rings, and (2) 1/2" Swivel Hooks.
Use this kit with the following Sallie Tomato pattern: